10 Oct 2022
INSANE UPGRADE LIVE!
ONIRIC v2
We are very happy to announce that Oniric 2 has been launched!
What's new?
- M1 support for Mac. Oniric doesn't need Rosetta anymore to work properly in Mac computers.
- Oniric has been migrated to UXP Adobe's technology.
- Oniric is now located inside the plugins menu.
- Speed improvements with the new UXP engine.
- Optimized user license management. Now when resetting a license in the dashboard Oniric detects that the license has been reseted and automatically uninstalls the license from your computer.
- Smalls tweaks on the mask feature for a better user experience.
- User can now see how much time it takes to Oniric to update when changing a setting.
We put a lot of hard work to bring an exiting upgrade to you!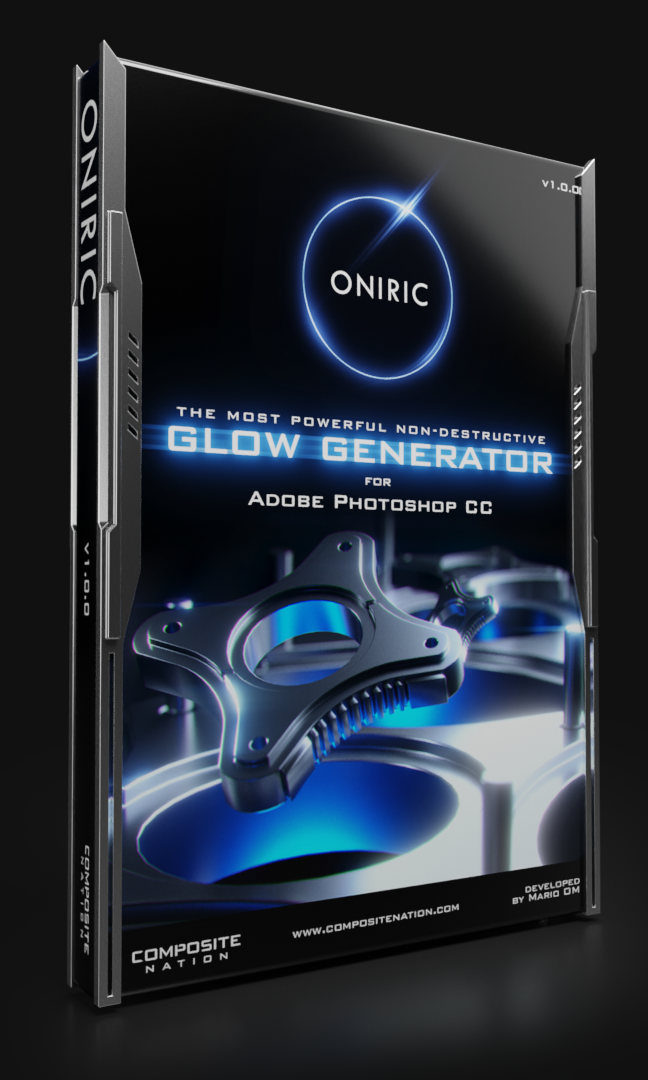 We are extremely excited to finally release Oniric! But what is it?
Oniric® is a powerful non-ndestructive glow generator for Adobe® Photoshop® CC. It was carefully developed to simulate high quality and natural light glow effects like bloom, light streaks, lens flares and more. The possibilities of Oniric are determined by you.
Made for every kind of Adobe® Photoshop® artist, from photographers, cgi, mattepainter, digitalpainters, concept artists, designers, and so on. We are very excited to see what the community of artist can create with Oniric.
We´ve been working on Composite Nation for almost two years and we are very proud to release this project. We have tons of plans for the evolution of Oniric and way more plugins coming up, so stay tuned on this blog for updates, this is just the begining...